The client wanted soft, rounded shapes in the garden to contrast with the strict lines of the house itself. So we designed and built a pergola so that the rounded shape would be repeated not just in the paths and outdoor rooms but also in the roof of the garden. Less lawn and more outdoor rooms were also on the client's wanted list. The round sandbox is not for children or even grandchildren, but for the family dog that needed "somewhere to dig".
Below are some before pictures.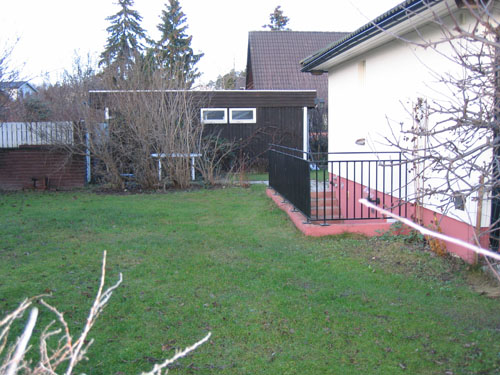 Below are some images taken the first summer after the installation of the garden.