Laying stone directly onto the asphalt instead of removing it saved the client money and was more eco-friendly, fixed the drainage problem and the courtyard was given a whole new look. The Indian sandstone used helped create a much lighter, brighter milieu. The curved gravel surfaces give the garden a softer feeling, and ensure that no one passes too close to the windows of the bottom floor apartments. A pergola that provides privacy from the apartments above and a wall fountain add atmosphere.
Below are some before pictures.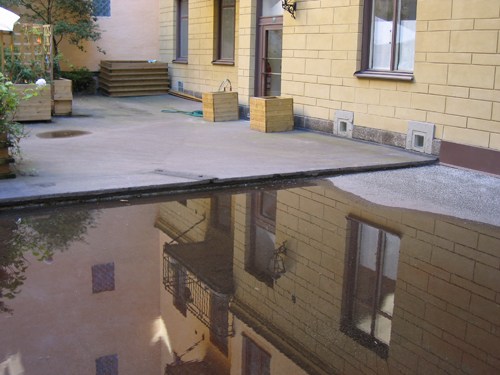 Below are some images taken the first spring after the installation of the courtyard.